Musical education in Latin America
Piano lessons for children, youth and adults. Personalized education, acquiring technical skills and tools necessary to read and interpret various styles.
Piano lessons for children, youth and adults. Personalized education, acquiring technical skills and tools necessary to read and interpret various styles. Let your children have fun, relax and at the same time arouse their creativity and develop their intelligence.
Registration - $ 30.00
Tuition selected book your space, including initial orientation and student assessment.
Individual lessons
$ 80.00 4 classes per month. Months 5
More...
Nebolsin Music School offers classes for all instruments for beginners and those with more advanced levels.
Academias de danzas en los Estados Unidos - AmarillasEstadosUnidos.com
La academia de baile con mas premios a nivel nacional e internacional, aprende de los mejores, diviértete y ponte en forma al mismo tiempo, corazón...
Private tuition in América Latina
Professor of English and teaches art to children especially, getting great exam results of my students, also youth and adults, and I support in the...
Individualized violin and cello lessons for children and adults offered by certified professionals in the music in the Suzuki method.
Faith and hope The school offers an education with an emphasis on ethics and values, and in turn provides the development of each of the academic areas of learning of the learner.
Musical instruments in América Latina
Import and distribution of musical instruments and audio professional....
Artists in América Latina
Ud.que cute to Music deserves the best. Boleros, Waltz, Walkways, Ballad of Remembrance, Ballad pop, Cumbia, Salsa, Merengue, among others. Our repertoire is over 250...
School where classes are offered performing arts as ballet, singing, drama, pantomime, dance mestizo dances, Spanish dance, guitar, piano, etc.. Classes are from 3 years of age or older.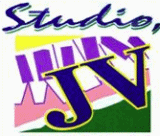 Simply the best in music education!
Violoncello. Ukulele. Violin. Battery. Canto. Accordion. Keyboard. Mandolin. Low. Flute. Classical guitar, electric, acoustic and fife.
Tutoring and note (music theory)
* No need to bring instrument *
For all ages from 5 years.
Special program for seniors.
Ask for the holiday course.
! Come and see our instalaciones¡
We have a room for each instrument.
Piano, guitar, bass, drums, saxophone, trumpet, etc, dance classes in all genres, break dance, salsa, merengue, hip hop, bachata, choreography, etc.
Guía de trabajo y empleos en América Latina - GuiaTrabajo.com
http://www.guiatrabajo.com
Encuentra trabajo o personal en América Latina. Anuncios gratuitos con curriculum.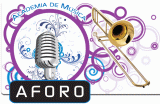 Here we offer all types of art as painting, dance, crafts, singing, computers, music, tutorial, languages and more.
Professor in the music area with 12 years experience.
In percussion workshops in private educational institutions, presentation at events and private lessons are taught, drawer, bongo, jaw, Creole cash drawer bongo, batajon.Contamos with a band where we make presentations promoting and disseminating the Peruvian drawer.
Target audience: children, youth, adults, and children with different abilities.
Celebration, Polka, Waltz, Landau, Fishermen.
Nuestras Páginas Amarillas en Español
Les invitamos visitar también: