Art academy in Latin America
We are a school that offer tutorials, short courses, fine arts classes, projects help children, youth and adults.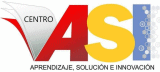 We are a school that offer tutorials, short courses, fine arts classes, projects help children, youth and adults.
Reading and musical writing, orquestration and support, musical composition, contemporary, audioperceptiva harmony, musical improvisation. We develop harmonic and melodic rythmical abilities, study of the popular musical sorts: rock, MGP, jazz, sauce, cumbia, vals, huayno.
- 288 hours pedagogical in 18 months.
- personal books and up-to-date didactic material.
- video and resources audio via Internet.
- Peruvian pedagogical method.
- technology midi.
- use of
More...
Private tuition in América Latina
Professor of English and teaches art to children especially, getting great exam results of my students, also youth and adults, and I support in the...
Guía de trabajo y empleos en América Latina - GuiaTrabajo.com
http://www.guiatrabajo.com
Encuentra trabajo o personal en América Latina. Anuncios gratuitos con curriculum.
We are a group of students dedicated to promote Aikido practice, teaching and philosophy of this Macial art created by O'Sensei Morihei Ueshiba ( founder of Aikido).
We specialize in literacy of children, youth and adults. We implement the best teaching method.
School of Buddhist studies and oriental disciplines, martial arts and holistic health.
Handicrafts in América Latina
Sale of craft materials. We specialize in country wood projects, designs exclisivos, wholesale special price. ...
The Cultural Space of La Luna gives began since November 2014 has performed cultural events in Barichara once a month, after scenic laboratories were conducted on the performative topics: vacuum, vibration, theatrical action and now the word narrated with a group of local artists from different artistic disciplines (musicians, artisans, writers, anthropologists plastic and visual artists). Coming in each month
More...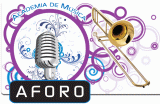 Here we offer all types of art as painting, dance, crafts, singing, computers, music, tutorial, languages and more.
one to one peru, a ngo and association in peru promoting cultural and educative awardness and development with low budget and social programs to support the community growth in animation, languages, spanish, educational trips, animation studio, e-learning platform and online shop, volunteer peru programs, homestay peru programs.
Artistas en los Estados Unidos - AmarillasEstadosUnidos.com
Flamenco - ballet - danza arabe - danza gitana talleres, clases, fiestas tematicas, show de danza, circo, pintura artistica en vivo, musica en vivo....
Academies in América Latina
We train the girls in the fields of beauty and cuts and preparation. craft giving the title three years of study....
Course cold porcelain jewelry (earrings, bracelets, necklaces, rings). Includes 8 different modeling techniques for jewelry, jewelry and decor.
It is a complete course in which you can start your own business from home. Learn to make beautiful pieces of jewelry, and mainly ocuparías not much space, this is a very clean and manageable to work it material. The works that
More...
Nuestras Páginas Amarillas en Español
Les invitamos visitar también: