Art academy in Latin America
We are a school that offer tutorials, short courses, fine arts classes, projects help children, youth and adults.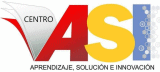 We are a school that offer tutorials, short courses, fine arts classes, projects help children, youth and adults.
We offer ice cream brand Gloria, Vanilla and Chocolate flavors, for all kinds of social, cultural, etc..
Private tuition in América Latina
We are an educative civil association that fulfills a very important roll like pedagogical axis in a new educative model. We are a multidisciplinary equipment...
Handicrafts in América Latina
They are made of thistle and reed chairs also made baskets. ...
Course cold porcelain jewelry (earrings, bracelets, necklaces, rings). Includes 8 different modeling techniques for jewelry, jewelry and decor.
It is a complete course in which you can start your own business from home. Learn to make beautiful pieces of jewelry, and mainly ocuparías not much space, this is a very clean and manageable to work it material. The works that
More...
Creators aimed at training center with solid theoretical foundations and techniques, combining academics with the necessary practice to form professional photographers and filmmakers.
The Cultural Space of La Luna gives began since November 2014 has performed cultural events in Barichara once a month, after scenic laboratories were conducted on the performative topics: vacuum, vibration, theatrical action and now the word narrated with a group of local artists from different artistic disciplines (musicians, artisans, writers, anthropologists plastic and visual artists). Coming in each month
More...
Artists in América Latina
Service of musical and choral support for religious ceremonies weddings, receptions and all type of events...
School where classes are offered performing arts as ballet, singing, drama, pantomime, dance mestizo dances, Spanish dance, guitar, piano, etc.. Classes are from 3 years of age or older.
School of Buddhist studies and oriental disciplines, martial arts and holistic health.
Design, preparation and manufacture of elements and motifs for decoration and atmosphere of floats, altars, and all kinds of scenarios themed events: social, civic, cultural, religious, family, sports, graduations, birthday parties, weddings, halloween, christmas and many más. Our mission: "Provide work for habilidos and creative arts (crafts, crafts, sculpture, painters, seamstresses, tapiseros, carpenters and many more disciplines).
Academias en los Estados Unidos - AmarillasEstadosUnidos.com
Karate do, defensa personal, control de peso, asesorías sobre entrenamiento, metodología del entrenamiento, fisiología del ejercicio, pesas, cardiovascular actividad física y salud y clases...
Guía de trabajo y empleos en América Latina - GuiaTrabajo.com
http://www.guiatrabajo.com
Encuentra trabajo o personal en América Latina. Anuncios gratuitos con curriculum.
Courses of textile artisan silkscreen printing, dedicated to any person.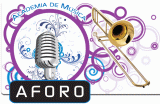 Here we offer all types of art as painting, dance, crafts, singing, computers, music, tutorial, languages and more.
Nuestras Páginas Amarillas en Español
Les invitamos visitar también: